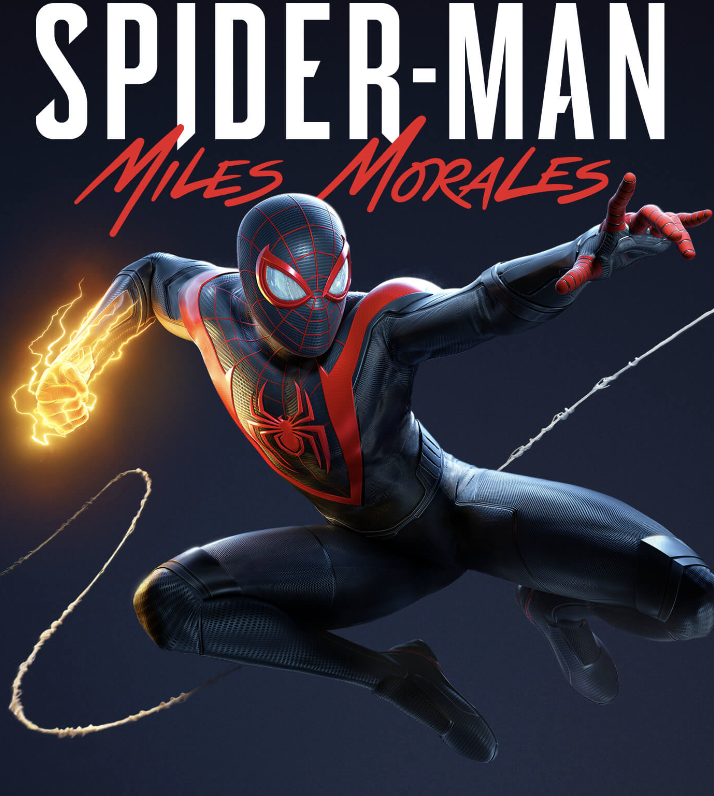 Marvel's Spider-Man: Miles Morales
Miles Morales follows in the footsteps of Peter Parker and becomes the new Spider-Man. Follow his adventures as he gets his powers and adjusts to life in a new town as a superhero. Miles learns that great power comes with great responsibility when a fierce power battle threatens his new home; join Miles as he attempts to save New York.
Main Features
The rise of the New Spiderman
Miles discovers that his new powers are superior to Peter Parker's. Master his covert camouflage power, spectacular gadgets, web-slinging techniques, and distinct bio-electric venom tactics.
The Battle for power
A criminal army and a devious energy company are fighting for control of New York. Mile's home is at the center of the war, and he must discover quickly that being a hero comes at a cost; players get to decide what the hero has to sacrifice to save his home.
A Lively New City
Explore the snowy streets of Morale's new home as he looks for a sense of belonging. When the lines between his crime-fighting and personal life blur, he learns who he can trust and experiences what it feels like to belong.
Characterization
Miles Morales
Miles Morales and Peter Parker meet after Mile's father's untimely death. The two hit it off, and Peter becomes Mile's mentor when his genetically modified spider bites him.
The game's storyline is set in East Harlem, where Miles has to take on his new role as spiderman when a power struggle breaks out. His new powers come with greater responsibilities, and he has to find a balance between being a superhero and his personal life.
Rio Morales
Rio is Miles's mother and is vying for a seat in the New York City Council. Being a strong advocate for her community, she must fight off a greedy corporate giant, Rooxon energy company, when they begin construction work. Rio was born and raised in East Harlem and moved back following her husband's untimely death.
Peter Parker
Peter is the original spider man and takes on the mentor role when Miles discovers he has superpowers. Peter reluctantly agrees to train Miles on how to use his powers for the greater good and gives him some important life advice.
Ganke Lee
Born and raised in East Harlem, Ganke is Miles's best friend working on developing a new spider man app to change Super Heroes and New Yorkers' interactions.
PS5™ Features
Playstation strives to incorporate features that suit players of various abilities. Here are some of the critical features the game has:
Incredible visuals: Explore a snowy New York realized in HDR2 and dynamic 4k.
Fast loading: Spider-Man: Fast-loading high-speed SSD helps Miles move across New York fast.
Adaptive triggers: The Dual Sense controller allows players to feel the sensation of Mile's webs on their fingertips.
Headphones: The system's Tempest 3D Audio Tech immerses players in the city's sounds and brings Mile's heroic moments to life.
Haptic Feedback: This feature allows players to feel venom blasts and web shots when playing.
Marvel's latest adventure in the Spider Universe explores the rise of a new Spiderman, Miles Morales. Join him as he struggles to fill in the shoes of his predecessor and friend, Peter Parker, when two big companies threaten to destroy his new home.